Warsim: The Realm of Aslona
Warsim Christmas Charity Project - Day 1 Summary
---
Hey guys!
Had a fantastic response to yesterdays video and after the days end I'm happy to announce the results of the first day.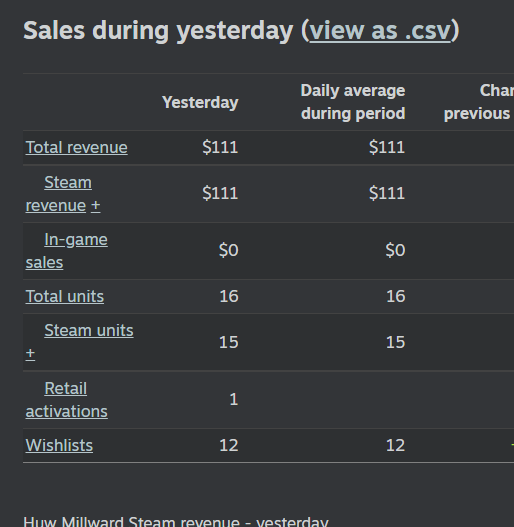 $111 from 15 units sold, Steam takes 30% ($33.30) leaving me with $77.70 (call it $78) and then by my checking today $78 converts to £58.87 (call it £60) so now with my original £200 starting donation we're at £260 which I'm super excited by!
Video announcement of day one
* Youtube -
* Tiktok - https://www.tiktok.com/@gamedevhuw/video/7044272739514879238?_d=secCgwIARCbDRjEF...
Get Warsim: The Realm of Aslona